Website Design & Development
Responsive Mobile Friendly Website Designs.
We believe developing a website should be a clearly outlined and structured process.  Our dedicated account managers will help you understand your short and long-term website opportunities. We understand the importance of providing your users a great desktop and mobile experience. We help you provide your visitors a great mobile and desktop user experience the first time. This strategy increases your opportunity to convert a visitor to a lead right away.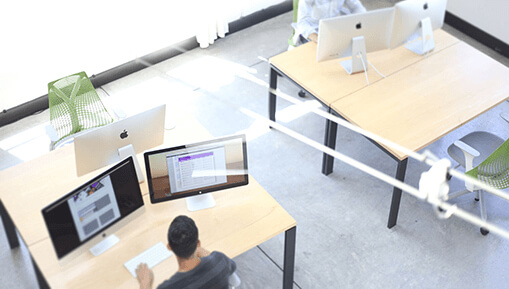 Your web design can either increase site traffic or drive it away. 
Your website acts as the online face of your company. Whether you are looking for a site that supplements your primary source of revenue or you are looking to create an eCommerce-based business, the value of your web design can either increase site traffic or drive it away. If you have a poorly designed website that just doesn't look "right" to a visitor, it is highly unlikely they will place enough trust into your business to make a purchase.
Your website should drive measurable leads, sales, and visitor engagement.
Our team studies conversion paths, search factors, messaging, and performance data to make better design decisions. We love data and go the extra step to make sure our clients understand our design recommendations and their online conversion opportunities.
Get In Touch! 
There's nothing we love more than the infinite possibility of a brand new project.
Let's make something inspiring together.
Who We Are
Our Work
Partners 
Contact
Help 
Website Design
Website Marketing
Website Management 
Media Buying 
Monday:

7:30am - 5:30pm

Tuesday:

7:30am - 5:30pm

Wednesday:

7:30am - 5:30pm

Thursday:

7:30am - 5:30pm

Friday:

7:30am - 5:30pm

Saturday- Sunday:

Closed