Simple Process, Great Results, Quick Turnaround!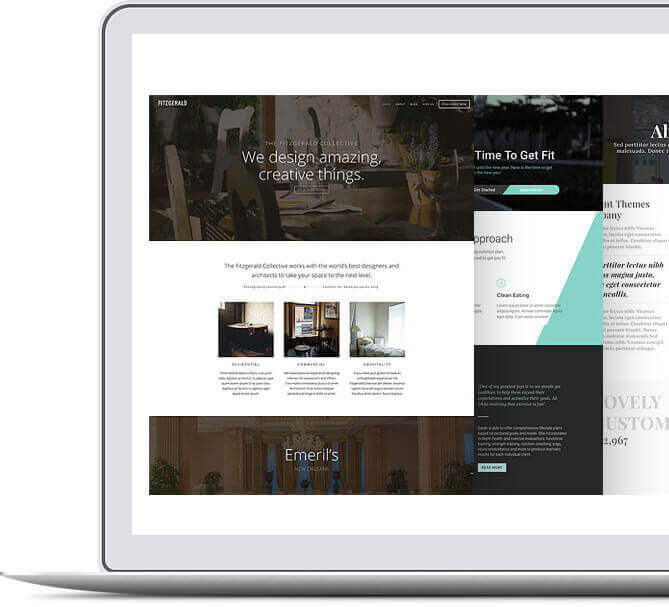 Take The Guessing Out Of Website Design! 
Here at Taylor'D Online Consulting we have a smooth and simple process to help you design and love your new website.  We understand that a lot of times building a new website is a headache from start to finish. We take the hassle out of the unknown with a headache free process, just pick the designs you want, and follow our simple website development process. It's just that simple, we start building right away!
The
Taylor'd

 Way

Review our easy process to a worldclass website
Pick Your Website package and Layout
It's easy to pick from our website packages and layouts and find the best solution for your new website. View our Demos to see live website examples in action.
Our Design Team Gets To Work
Once you've picked the perfect website package and layout, our design team will get right to work. Depending on the project your mock up designs is complete within the first week and accompanied with a detailed timeframe to complete your project.
Review Website and Get up and Running
We review the full website design with you, content and images and get ready for the website to go live. Once your website is live you will continue to receive monthly support. It's just that easy, get started today!
 Our 
One Click plugin's

 Save You Time
 Over 100 of The Top Everyday controls Now In a Plugins
Medex Marketing
See how we helped Medex Create their new website and marketing strategy.
Button Text
CThru Media
Check out how CThru Media advertising agnecy developed their new website!
Button Text
Oswego Boxing Club
See how this Non-Profit received a new website at a great price. 
Button Text
 Try OUR 
Visual Page Builder 

And Never stress coding Your Site again!
Easy Website UPdates
Add new text, images and media as quick as a simple plugin. Choose between   easy everyday task and everythign is coded for you.
Click and Type
No need to open up a settings panel to add text content. Just click onto your page and start typing!
Mobile Ready
Our layouts come mobile ready and easily ready to apply custom optons to specific mobile layouts.
20 layouts included
Our website platform comes pre-packaged with 46 different content elements and 20 page layouts. Mix, match and build just about anything you can imagine.
Request Free Design Consultation
Speak with one of our design consultants to help pick out your new website and learn about all the great additional features the Taylor'D platform has to offer.